Steven Van de Rijt (1988. The Netherlands) is a dutch designer working from Eindhoven.
In 2007 Steven started with a fashion techniques study at the Summa College in Eindhoven. During this study he develops a passion for craftsmanship and technique. Before graduating Steven did a 6 month internship at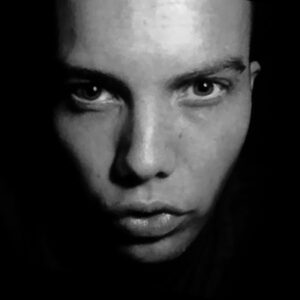 Marga Weimans in her studio in Rotterdam, where he was responsible for garment making as a atelier-assistant and as the collection progressed Steven got a leading position over all technical related things.
In 2011 Steven graduated with his collection The Final Conqueror which after the graduation show was displayed at the Dutch Design Week 2011. After getting his diploma he took a year of to do some free experimental work and to get inspired in preparation for the art academy.
In 2012 Steven started his study at the School for the Arts Utrecht (HKU). In his third year his collection 2DIE4 was picked by high-end warehouse De Bijenkorf to by shown at a special in-store event. In the second semester of his third year Steven did a 5 month internship at the renowned fashion house Viktor&Rolf in Amsterdam, where he got to experience the entire design process and realization of the Fall/Winter 2015 Couture collection 'Wearable Art'.
In 2016 he graduated with his collection Couture De Jour. This was displayed at Hoog Catharijne in Utrecht. At lot of appreciation came his way, to start with multiple award nominations in the Netherlands, Germany and Italy. Also publications in high-end magazines like Harper's Bazaar UK and the upcoming Vogue Talents Italia SS17. Steven was also to asked to join the Amsterdam Fashion week at the Modefabriek 'The Graduates' to display his graduation collection. He was also asked by London, Vancouver and Shanghai Fashion week to display his work.
At the moment Steven is working on a new collection for a international fashion week. The collection AW'17 will be shown September 2017. During this period Steven will also be attending at several award nominations he received and he will be exhibiting his graduation collection in March at the prestigious International Trade Fair for the Skilled Trades in Munich for the Talente 2017 Prize.